Back to Home
CORRETTA JOHNSON GRASS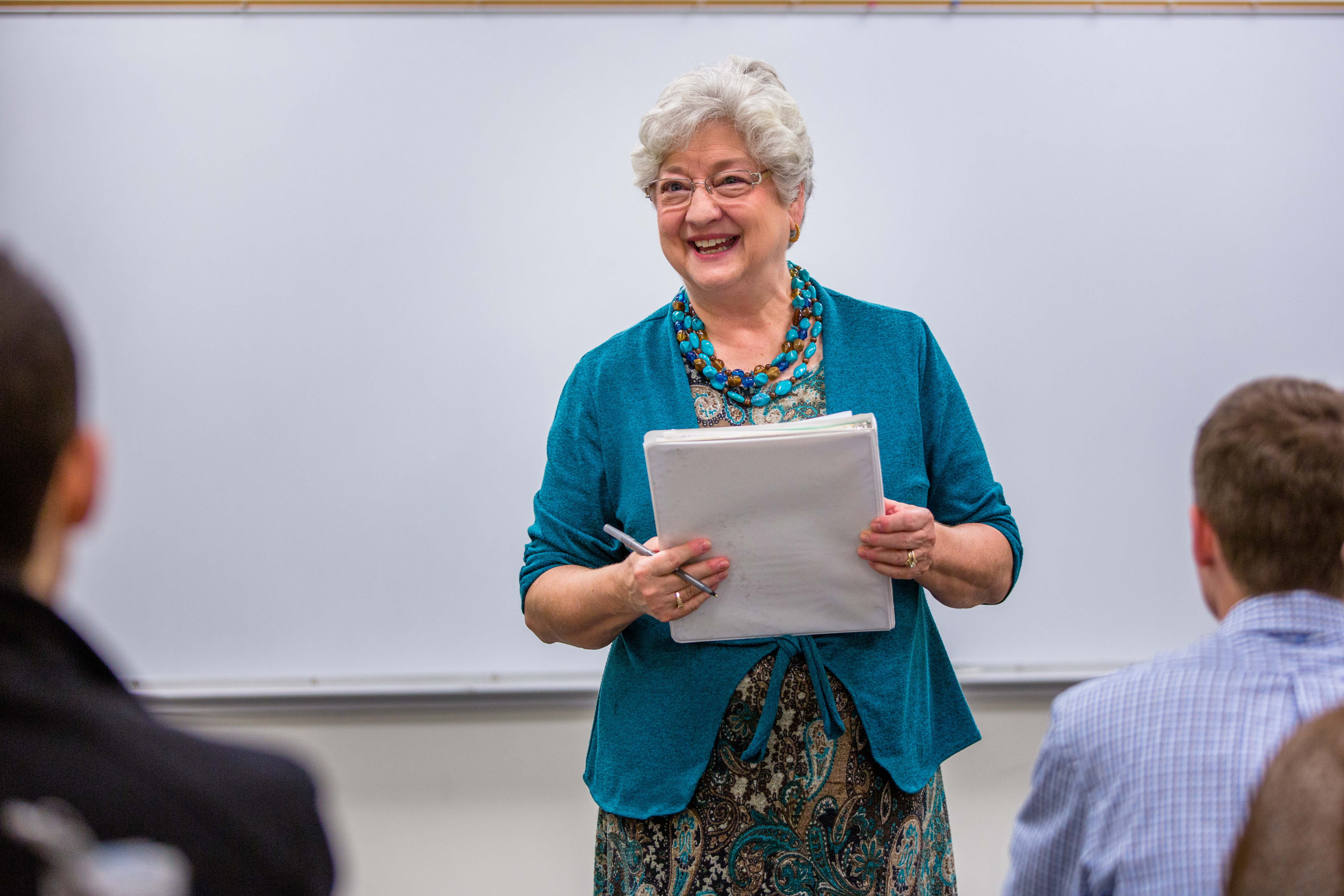 This year's co-dedicatee is recognized for her commitment to Bob Jones University and its cultural mission, her passion for the Gospel, and her steadfast love and ministry to those around her. As the daughter of a faculty member and administrator, Mrs. Corretta Johnson Grass grew up on campus, attended Bob Jones Academy and Bob Jones University, and has since contributed to the University's educational and cultural mission in immense ways.
This co-dedicatee received her Bachelor's degree and Master's of Fine Arts in Interpretive Speech from Bob Jones University, with five of her graduate hours earned at the Shakespeare Institute of the University of Bridgeport in Connecticut. She is currently an associate professor in the theatre Arts Department in the School of Fine Arts and Communication, and this is her fiftieth year of teaching at Bob Jones University. Mrs. Grass has taught a wide variety of courses including speech ESL, Voice and Articulation, private coaching, and performance classes. She is also a faculty advisor, advisor for student recitals, class coordinator, Founder's Day director, Heritage Day director, and a director of Vespers productions.
In addition to teaching and coaching, Mrs. Grass has taken part in Classic Players productions since 1964, acting in many major roles, including the Duchess of York in Richard III in 2012. She also serves at her church by narrating, directing, and acting in cantatas and programs and singing in the choir.
Dr. Darren Lawson, Dean of the School of Fine Arts and Communication, and former student and colleague, recalls this dedicatee's tremendous helpfulness and encouragement during his time as a graduate student under her instruction. "She is one of the most caring, concerned people I know," Dr. Lawson says. "When I look at her, I see a great deal of love and dedication. I see her as a most dedicated and loyal employee. She is Bob Jones University."
For her longevity of service, compassion, dedication, and vast contributions to the fine arts, the 2016 Vintage staff co-dedicates this book to Mrs. Corretta Grass on her fiftieth year at Bob Jones University.